BREAKING NEWS
March 7th 2020: in view of the development of the situation linked to COVID-19 (Coronavirus) in Belgium, we feel we have to take our responsibilities and have to postpone this conference. A new date will be announced soon in October 2020. Stay tuned. All people having already registered will be contacted personally. Thank you for

your

trust. We remain available for any question at EBENBelgium@gmail.com
Update March 14th 2020: The conference is postponed to October 15th, 2020! See you there
Fees
We, at EBEN Belgium, want to make this event accessible to the biggest audience.
Our registration fees are therefore limited but attendance confirmation will only be sent after reception of the fees payment.
For students, EUR 25.
Non-students, EUR 300.
To register, please send an email to EBENBelgium@gmail.com, mentioning your:
- first and last names
- company name (when relevant)
- title/function (when relevant)
- whether you need an invoice, and if yes, the invoice details
Your registration will only be confirmed by email after receiving the payment of the conference fees (25/300EUR) to the following account details:
Name: Afrodidact
IBAN: BE86 7332 0040 4050
BIC KBC Bank: KREDBEBB
Communication: Your name + company name (if relevant) + email address
All funds derived from this conference are donated to the non-profit organisation Afrodidact. Afrodidact has developed an innovative pedagogical method that ensures students in African countries (currently Gambia) are equipped with skills that will be useful throughout their entire lives.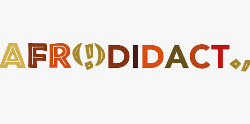 To have more information about Afrodidact, click here.
Location of the conference:
The conference will take place at in the PwC building, Woluwedal 18, 1932 Zaventem, Belgium.