AI & Ethics conference planned on February 11th is cancelled and will be replaced by a series of webinars : more to come soon, stay tuned!
AI & Ethics webinar (free) is planned on 24th November 2020!
Update September 8th 2020: The conference is postponed to February 11th, 2021! See you there.
March 7th 2020: in view of the development of the situation linked to COVID-19 (Coronavirus) in Belgium, we feel we have to take our responsibilities and have to postpone this conference. A new date will be announced soon in October 2020. Stay tuned. All people having already registered will be contacted personally.
EBEN Belgium, the Belgian network of the European Business Ethics Network (EBEN) is organising its first ever event with this year a focus on a very current theme: Ethics & AI.

Robotics, machine learning, knowledge engineering and artificial intelligence are concepts that have only recently reached our vocabulary but also gradually entering our professional and private life.
Some statistics to remind us about the importance of AI in our society:
By 2021, 80% of emerging technologies will have AI foundations. (Source: Gartner

)

Global spending on cognitive and AI systems will reach $57.6 billion in 2021, according to market research firm IDC (source

)

AI market will grow to a $190 billion industry by 2025, according to research firm Markets and Markets (source

).
AI is omnipresent and a game-changer in most industries. According to
Finance Online
, the sectors the most impacted are for the moment (AI ranked by revenue of use cases):

Already in 2016 the World Economic Forum already issued a list of the 9 ethical issues in AI, highlighting some pitfalls of letting robots take a greater part in our life. And this list is wide and worrisome if not addressed with due care. It concerns amongst others the following topics : Humanity. How do machines affect our behaviour and interaction?, Artificial stupidity. How can we guard against mistakes?, Racist robots. How do we eliminate AI bias? or Singularity. How do we stay in control of a complex intelligent system?
In view of this important debate, EBEN Belgium has gathered for a one-day only event, an impressive panel of experts who will address some of the ethical issues linked to the growing use of AI technologies.
All funds derived from this conference will be donated to the NPO/ASBL/VZW Afrodidact. Afrodidact has developed an innovative pedagogical method that ensures students in African countries (currently Gambia) are equipped with skills that will be useful throughout their entire lives.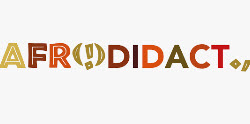 Finally, follow u on Twitter #BelgiumEBEN, we will be supported during the conference by a live Twitter feed by Koen Vanderoyndonck (@ KVanderhoydonk) the RegTech Influencer, nr 2 FinTech influencer on social media in Belgium, nr 8 global WealthTech Finfluencers from the Financial Revolutionist list, nr 40 in the global Planet Compliance Rechtech influencers.
To have more information about Afrodidact, click here.
See the agenda here and full list of participants here.
Registration details can be found here.
"With the support of Creobis"