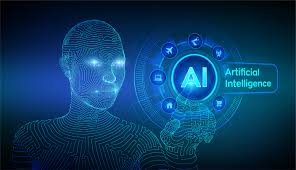 Speakers list: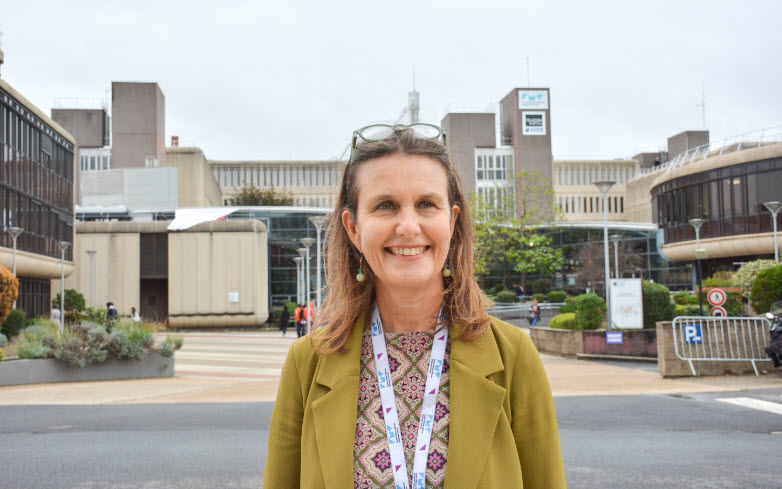 Balagué Christine, Professor, Chair Good in Tech at Institut Mines Télécom Business School (Paris, France)
Christine Balagué is professor and holder of the "Good in Tech" research chair (www.goodintech.org) at Institut Mines-Télécom Business School, focusing on ethical technologies and Artificial Intelligence. She was Vice-President of Digital National Council in France between 2013 and 2016 and contributed to different key reports on digital transformation impact on society and economy (e-inclusion; e-education; web neutrality; platforms neutrality; regulation). At Institut Mines-Télécom Business School, her researches focus on ethics in AI and modelling technologies consumer's behavior. She was during four years member of the CERNA (Commission de réflexion de l'Ethique de la Recherche sur le Numérique). Now, she is member of the steering committee of DATAIA (Data Science, Artificial Intelligence and Society), Board member of Cap Digital (one of the major European clusters dedicated to the digital creative industries, boosting digital R&D projects between big companies, start ups and research centers), expert member of CSA on online misinformation and member of Defense ethics committee. Christine Balagué has written numerous books research articles on social networks and development of digital society.
Diploma: Habilitée à Diriger des Recherches, Ph Management (HEC), ESSEC, ENSAE Econometry Master. She is also Chevalier de l'Ordre National du Mérite »
******************************************************************
Bouwen Albert, FOD Financiën | Bijzondere Belastinginspectie | Centrale Administratie, Zaakcoördinatie & ICT (Brussels Belgium)
Albert Bouwen, Special Tax Inspectorate (BBI), studied Law. He started in 1997 as a (direct) tax auditor and soon became involved in tax litigations. Between 1999 and 2010 Albert worked as an internal lawyer and has advocated various courts. He has handled complex fraud cases. Since 2010 he has been employed by BBI. First as head of the IT team in Antwerp, since November 2017 exclusively assigned to the central administration of BBI. As a member of the management committee he is responsible for (operational) ICT and case coordination. At the international level, Albert is involved in setting up FCI.net.
******************************************************************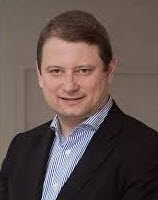 Chizi Barak, GM Big Data, Data Analytics and AI at KBC (Brussels, Belgium)
Dr. Barak Chizi graduated in 1996 as an industrial and management engineer in the Technion – Israel Institute of Technology. He further specialized in AI and machine learning (MSc and PhD in Tel – Aviv University), and since then teaches this subject at Tel – Aviv University and In Ben – Gurion University. In 2003 he became a data specialist for the Israeli government. In parallel, he started his own consulting firm, providing unique knowledge to global companies. In 2011 he was appointed as senior R&D director and Senior Researcher at Deutsche Telekom. In May 2015, he joined KBC and from August that year he started his role as general manger big data, data analytics and AI.
******************************************************************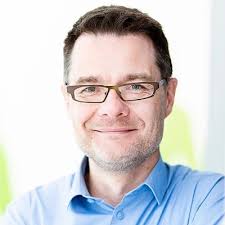 Denayer Wouter, Techno Optimist - artificially intelligent - TEDx speaker, CTO IBM (Brussels, Belgium)
Wouter is a technology optimist. He is on a mission to strip away both hype and fear surrounding Artificial Intelligence, so that its true potential for society and business can be realised. With a degree in linguistics & literature to balance his inner geek, he architects IT solutions that actually deliver their promised value. As CTO for IBM Belgium, he feels privileged every day to work with a diverse and global team of wonderful colleagues.
******************************************************************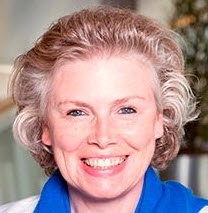 Dubois Pascale Hélène, International Anti-corruption and Risk Consultant and an Adjunct Professor at Georgetown Law (Washington, D.C.)
Pascale Dubois, a Belgian national, is an International Anti-corruption and Risk Consultant and an Adjunct Professor at Georgetown Law in Washington, D.C. Ms. Dubois played a leading role in the World Bank's anti-corruption efforts for close to two decades and recently retired from the World Bank after a 23 year career at the institution. She was the World Bank Group's Integrity Vice President from July 2017 to December 2019. The Integrity Vice Presidency (INT) contributes to the World Bank's core mission of promoting development and reducing poverty by ensuring that funds are used for their intended purposes -- through investigations, prevention and working on compliance with the private sector.
She previously served for 10 years as the World Bank's first Chief Suspension and Debarment Officer in the Office of Suspension and Debarment (OSD), where she determined whether to suspend and debar firms and individuals accused of fraud and corruption in World Bank-financed projects. Before that, Ms. Dubois managed the Voluntary Disclosure Program (VDP) in INT. She also worked as an operational lawyer advising the Africa region of the World Bank for seven years. Before joining the World Bank, she was a lawyer in private practice for ten years in the United States and Belgium.
Ms. Dubois is a Senior Advisor to the American Bar Association Section of International Law's Anti-Corruption Committee, having earlier served as Co-Chair for three years. She is also a former Co-Chair of the International Bar Association's Anti-Corruption Committee. She is a Certified Fraud Examiner (CFE).
Since 2009, she has been an Adjunct Professor at Georgetown University Law Center, where she teaches a course on international anti-corruption.
She speaks and publishes regularly on topics related to international anti-corruption and other risks of doing business internationally.
Ms. Dubois received her Lic. Jur., cum laude, from the University of Ghent, Belgium, and her LL.M. from New York University.
******************************************************************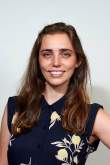 Gambelin Olivia, Founder & CEO at Ethical Intelligence, AI Ethicist (London, UK)
Olivia is an AI Ethicist who works with tech entrepreneurs to understand the importance of ethics in AI development and usage. Olivia believes that artificial intelligence offers unheard of opportunities for innovation in technology but which can only be realized through responsible and ethical practices. Olivia is originally from the Bay Area, where she started her career working in digital marketing for startups. Olivia holds an MSc in Philosophy from the University of Edinburgh, her dissertation concentration on moral responsibility and self-driving cars, a BA in Philosophy and Entrepreneurship from Baylor University, and currently sits on the Advisory Board of Tech Scotland Advocates.

******************************************************************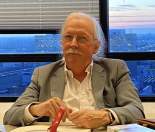 Meij Ruud, Philosopher at the University of Humanistic Studies in Utrecht , Co-founder of Governance & Integrity, Director of the Foundation for Justice, Integrity and Anti-corruption

******************************************************************

Nandi Alok B, IxDA President, Innovation Strategist, Creative Entrepreneur, Educator, Speaker, Author (Brussels, Belgium)
Design director and innovation strategist at Architempo and Spread Design, Alok b. Nandi brings experiences in multiple media (web, exhibitions, interactive media publishing for Tintin's publisher, film production, events) as well as R&D combining tech and storytelling (AR, VR, MR) : interaction design, exhibition design (red dot design museum, St-Etienne Design Biennale, a.o.), strategic design and innovation.
He is a regular speaker in international conferences (a.o. Amsterdam Interaction14 Chair) and frequent jury member (in design, new media, cinema, start ups). See aloknandi.com - Professor at the Institut Paul Bocuse (Lyon), he is working on innovation by design with hospitality/culinary professionalsIn 2007, he launched PechaKucha Night in Brussels and got engaged with Interaction Design Association (IxDA). He is global president of IxDA (2018-2020). Prior to that, he was president of Scam Belgium (société civile des auteurs multimédia).
His background combines electromechanical engineering, management and cinema studies.
******************************************************************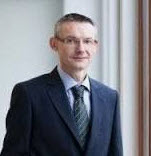 Otjacques Benoit, Head of Environmental Informatics at Luxembourg Institute of Science and Technology (LIST) (Luxembourg)
Dr Ir Benoît Otjacques holds a civil engineering degree from University of Louvain and PhD related to data visualisation. He has more than 20 years of experience in data related fields. He is currently leading a team of IT experts and computer scientists at the Luxembourg Institute of Science and Technology (LIST). In his career, he has been mainly active in bridging the gap between research and applications in business, administration and industry. More recently, he received a University Certificate in Business Ethics and Compliance Management from the Louvain School of Management. He has especially studied the issue of Ethics of AI and how companies are reporting about it. He is now increasingly interested in exploring how visualisation and Artificial Intelligence can be combined to make the latter more understandable and therefore more acceptable to be widely used in the society.
******************************************************************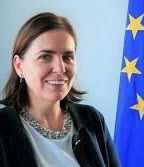 Sanz-Redrado Beatriz, Director Investigation Support, European Commission OLAF (European Anti-Fraud Office) (Brussels, Belgium)
Beatriz Sanz Redrado is Director of Investigation Support for the European Anti-Fraud Office. Previously she was VP Chief Audit Executive in large private companies operating internationally in sectors varying from retail, defence, industry and financial services. Her responsibilities included creating and reshaping the internal audit structures, leading fraud investigations and implementing best practices in Corporate Governance.
Well renowned speaker on anti-fraud, governance, risk management and internal audit topics, Beatriz is currently the Vice-Chair of the United Nations Joint Staff Pension board (UNJSPB) audit committee. Previously she has held various governance responsibilities as director of the Board of directors in the Institute of Internal Auditors' (IIA) and of the European Institute of Fraud Auditors (EIFA), Chair of the Independent Advisory Oversight Committee (IAOC) of UN's WIPO (World Intellectual Property Organisation) and was the first qualified professional on the Audit, Accounting and Financial Ministerial Committee (CMACF) of the French Ministry of Defence.
******************************************************************
Schnebel Erberhard, Digital Ethics for Trustworthy Digitization Commerzbank, expert in the field of ethics and institutional economics at the Goethe Business School (Berlin, Germany)
Eberhard Schnebel works full-time at Commerzbank AG, Group Risk Management, where he leads the project "Data Ethics / Digital Ethics" in order to establish aspects of corporate ethics regarding digitalization, Big Data and AI in the financial industry. Prior to that, he led the project "Business Ethics and Finance Ethics" to introduce ethics as a tool for increasing management efficiency and accountability.
Eberhard Schnebel is a member of the Executive Committee of the "European Business Ethics Network" (EBEN). This network is engaged in the establishment of a common European understanding of ethics as prerequisite for a converging European economy. He is teaching economic ethics and business ethics at Goethe University in Frankfurt since 2013. Publication: Digital Excellence Ethics – Ein Handbuch für wertorientierte Gestalter und anwendungsorientierte Visionäre, Verlag Digital Excellence, Dortmund 2017.
******************************************************************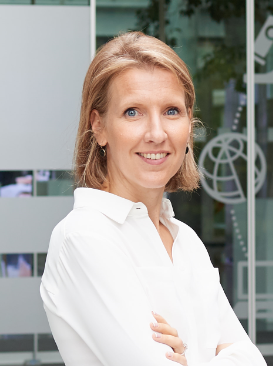 Vande Vorst Carolyne, Director PwC Legal (Brussels, Belgium)
Carolyne is Attorney registered with the Brussels Bar of Attorneys, as well as non-equity Partner within PwC Legal BV, an independent dynamic law firm with offices in Brussels, Antwerp and Ghent specializing in corporate and commercial law, M & A, corporate compliance, HR law, tax disputes, public and administrative law, real estate law, banking and financial law as well as intellectual property, privacy and ICT law.
She specializes in analyzing and advising on the legal aspects of technology and data, and in particular data centric business models, data ownership and data regulation such as the GDPR and other data protection & privacy laws, as well as intellectual property and technology contracts. In addition, she is also actively involved in M & A projects and due diligence, consumer protection and trade and market practices in general.
Carolyne also leads the Data, IT and IP practice within PwC Legal, consisting of an expert team of 5 lawyers focused on this matter.
******************************************************************
Vergauwe Jeroen, Partner, Digital & Technology of the Risk Advisory (Brussels, Belgium)
Vergauwe Jeroen is partner at Deloitte Belgium, responsible for Digital & Technology of the Risk Advisory business unit. He assists clients with improving their data governance, using AI to create business insights and providing assurance around the ethical aspects of data and AI. He is working in different business sectors, and helps organizations to transform in the age of digital.
******************************************************************
Verhaeghe Xavier, Partner, Technology Consulting PwC (Brussels, Belgium)
Xavier Verhaeghe is Partner for Technology Consulting at PwC where he is also driving the Data & Analytics division. Before joining PwC he worked twenty years at Oracle where he launched and lead the Big Data, AI and Analytics team for Europe, Middle East and Africa. In this context he has been able to work with the best teams and inspiring customers on many aspects of driving societal or business value using data. He started his career the first six years at Accenture where he was part of the Global Supply Chain Planning team. He holds a Master Degree in Management Science and a MBA from the Solvay Business School, Brussels complemented with other educational backgrounds at the University of Chicago and the London Business School.